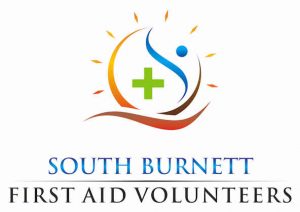 Meeting the first aid needs of South Burnett (0438 761 468)
In the Wide Bay Burnett, our team of highly trained volunteer Licensed Medics can support your local not-for-profit community event with high quality first aid provisions.​​​
As a wholly independent subsidiary of Queensland First Aid Volunteers, our volunteer medics have extensive experience, receive the highest level of training & are fully insured.
We are a non-profit organisation and all funds raised by donation are re-invested in the maintenance & upgrading of equipment and the training of our volunteer medics.
To enquire about booking South Burnett First Aid Volunteers for your event please contact us on 0438 761 468 or complete our enquiry form. Alternatively, check in on Facebook.
We train the first Tuesday night of the month 18:00-20:00 at the Murgon Training Centre, 109 MacAllister Street, Murgon.
Sponsorship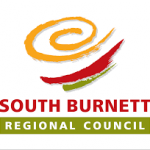 We would like to thank the ongoing support of SBRC in the establishment of South Burnett First Aid Volunteers Inc. SBRC has provided grant funding for the Safer South Burnett Community Project, in which our members will have access to digital radios for their communications during large community events.
We would like to thank Girl Guides Murgon for donating to us their club house on MacAllister Street. We will be taking ownership of this building for the headquarters of South Burnett First Aid Volunteers Inc., and provide for the community the 'Murgon Training Centre' where local organisations can hold training, meetings and conferences.
Thank-you to Apex Murgon for your donation of PPE clothing for our volunteer members.
Thank-you Rotary Murgon for your donation of life saving defibrillators to be used by our volunteer medics at community events around the South Burnett.
Thank-you for your kind donation of equipment for the members to use whilst at events.
Thank-you for your support to allow us to purchase 10 wet weather jackets for our members to utilise whilst providing first aid services to the community
Support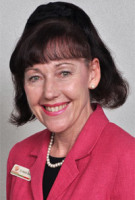 Cr Kathy Duff (Deputy Mayor)
Councillor Division 5
South Burnett Regional Council
Ph: 0437020705 or 07 41680225
​Email: div5@southburnett.qld.gov.au
"Di Di" 7195 Mundubbera-Durong Rd Proston. Q. 4613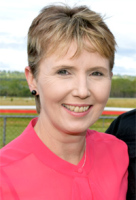 Cr Roz Frohloff
Councillor Division 1
South Burnett Regional Council
PO Box 336
KINGAROY QLD 4610.
Mob: 0417 767 444
Email: div1@southburnett.qld.gov.au​​
Would you like to join us? Click here
Would you like to book us? Click here
Our volunteer first aid groups are registered not-for-profit charities and proudly supported by