The Mary Valley group has merged with the Sunshine Coast group – services are still available in the Mary Valley region.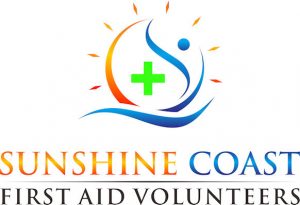 Meeting the First Aid needs of the Sunshine Coast (0482 593 609)
Covering the greater Sunshine Coast area and focussed primarily on the needs of local schools, charities and community groups, the Sunshine Coast First Aid Volunteers provide reliable, experienced and well-equipped first aid staff to relieve event organisers of concerns regarding injury or illness of patrons. As a wholly independent subsidiary of Queensland First Aid Volunteers, our volunteer medics have extensive experience, receive the highest level of training & are fully insured.
We are a non-profit organisation and all funds raised by donation are re-invested in the maintenance & upgrading of equipment and the training of our volunteer medics.
To enquire about booking Sunshine Coast First Aid Volunteers for your event please contact us on 0482 593 643 or complete our enquiry form. Alternatively, check in on Facebook
We train on the first and third Tuesdays of every month (7-9pm) at Holy Trinity Kawana Church, 11 Meridan Street, Bokarina, Qld, 4575
Would you like to join us? Click here    Would you like to book us? Click here
Sponsors
We want to say a great big "THANK YOU" to Enterprise Street Self Storage at Caloundra (5499 7673) for so kindly allowing us to have one of their storage units for free – it's this community support that we love to give & receive. Thanks again!!

We're proudly supported by the Sunshine Coast Council's grants program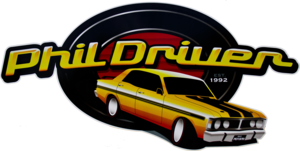 Phil and his team have over 20 years experience who deliver the best in car servicing.
Terry & the team at Stickerman Caloundra are the go-to place for all your signage needs
Thanks to the Gambling Community Benefit Fund we're now able to purchase some new equipment – more Lifepaks (defibrillators), more first aid kits, new marquee – thanks so very much and we look forward to sharing some photos soon.
We were among the hundreds of groups who received grants from round 90 of the fund – $18,462.27 to be precise.
Look out for the Sunshine Coast First Aid Volunteers as we support the community that so kindly supports us!
Would you like to join us? Click here
Would you like to book us? Click here
Our volunteer first aid groups are registered not-for-profit charities and proudly supported by